Swedetown Trails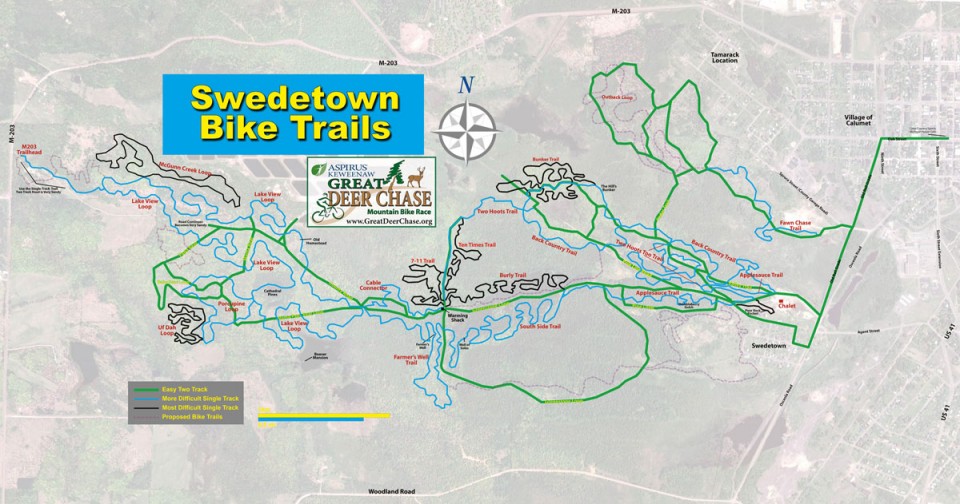 Swedetown Trails website
Click Here for a full-resolution pdf download of the bike trail system (large file).
Other Local Trails
Copper Harbor Trails website and maps
Michigan Tech Trails website and maps
Other Links to Consider
Planning a visit to the Keweenaw? Find everything you need at the Keweenaw Convention and Visitors Bureau.
Check out Keweenaw Trails for trail information, classifieds and more!
PastyFest, Guts Frisbee and Business Opportunities all in one place? Visit Main Street Calumet to learn all that Calumet has to offer.
Porcupine Mountain Adventures offers rental bikes and kayaks in the Porcupine Mountain area.