So you think you're too old, too out of shape, too fearful to try mountain biking? Think again. Mountain biking is perfect for all levels of experience, fitness, and bravery.
If you're looking to try a new sport, here's 5 reasons why you should try mountain biking:
1. Mountain biking gets you outside
While many activities can get you outside like hiking or gardening, biking allows you to cover more distance and see more sights over diverse terrain. With the right bike, you can glide over rolling hills or conquer a rocky coastline, all while enjoying the beautiful outdoors.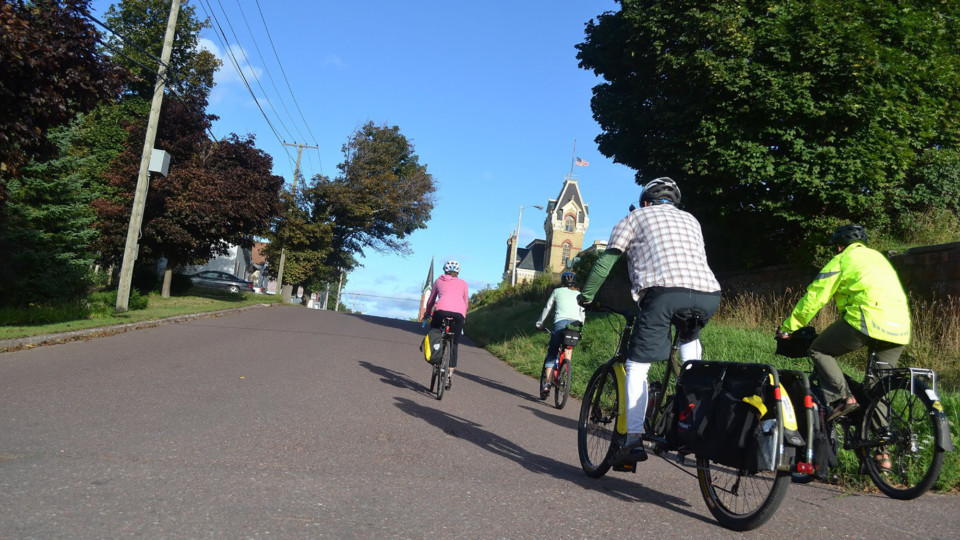 2. It's an excellent, low-impact workout
If you're looking for an aerobic workout that's easy on your knees and other joints, try biking! Biking up hills and getting up over roots and rocks will burn a bunch of calories, but best of all – you won't even know you're doing it.
3. Keeps you mentally and physically prepped
Just like when you are skiing, you need to stay mentally focused or "in the flow" when mountain biking. When you're negotiating rocks and roots or holding a line, you need to be in the moment. Research has shown that people who enjoy an activity that helps them achieve a flow state report being happier and more relaxed. When you're in your "flow state" focusing on getting up and over that next big rock, there's no room for running down your to-do list or worrying about work in your brain.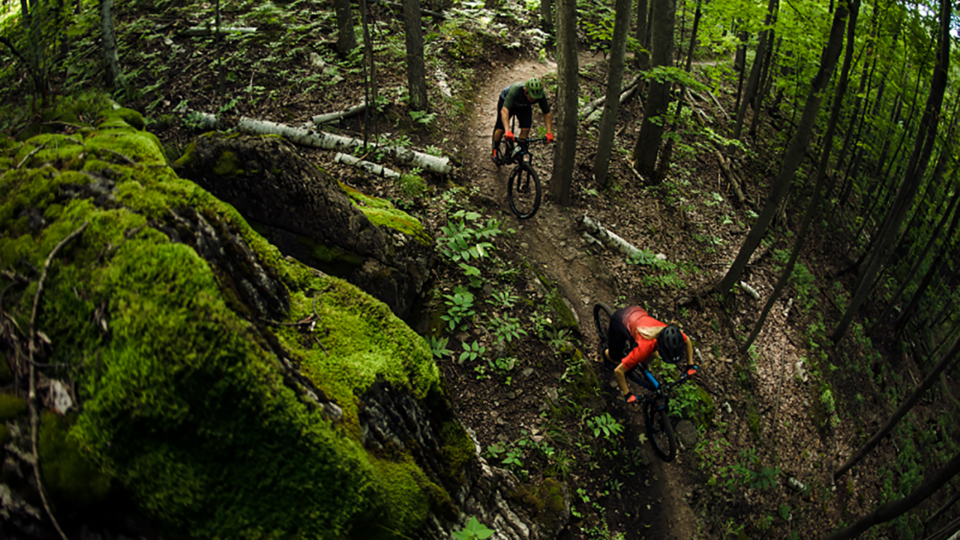 4. There's a style that's perfect for you
From fast, flowy single track to aggressive downhill tracks, there's a style that's perfect for you. If you are a beginner you will want to start with cross country or moderate trail rides to get used to handling your bike over obstacles and in close proximity to trees. Be sure to go with a friend, someone who is familiar with the sport and who will be patient and helpful while you learn a new sport.
5. It's a fun social activity
The great thing about mountain biking is it's perfect for groups whether you're hoping to ride with friends, family or your S.O. Many communities, bike shops, and the like offer group rides if you're looking for some people to ride with. Riding in groups can also help create a supportive feedback loop for you as you look to advance your skills and fitness.
So who knows, if you're looking for a new sport and a great way to get outdoors – mountain biking could be for you! Plus summer is a great time to get out and hit the trails.
If you're looking for a low-commitment way to try out mountain biking we offer bike rentals at $20/day (discounts for multiple days). The Swedetown Trails also offer a great place to try out a bike with everything from easy two-track to more advanced singletrack and everything in between.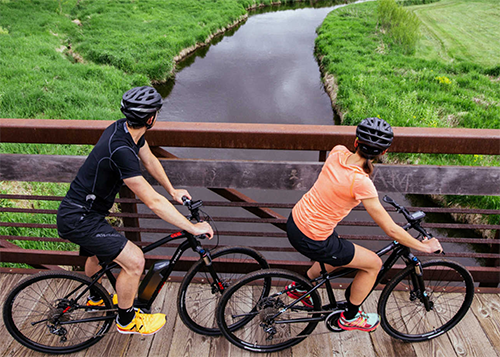 Cross Country Sports also has group rides every Wednesday night starting at 6:30 p.m. We'd love for you to join us. Like our Facebook page or keep an eye on our blog for the latest posts about our rides. You can also call us at the shop at (906) 337-4520 to find out where we are going this week. All our shop rides are no-drop rides, meaning all abilities and fitness levels are welcome and you'll never get left in the dust.
If you're looking to try out biking, we're here to support you. Contact us with any questions.