Care for Your Skin Skis
One of the best benefits of skin skis is that they are low maintenance. Like all classic skis, you will need to wax the glide zone about every 100k, but the skin itself doesn't need any treatment before heading out on the trails. There are a few products that will help enhance and maintain your ski's performance.
Cleaning Your Skin Skis
Occasionally, you may want to clean your skins to keep them performing optimally. Dirty skins usually become an issue in warmer conditions when there may be leftover soft wax or klister on the trails. You'll know if you need to clean your skins if you start to get an inconsistent grip. Sometimes you will even be able to see a little bit of goop in the skin.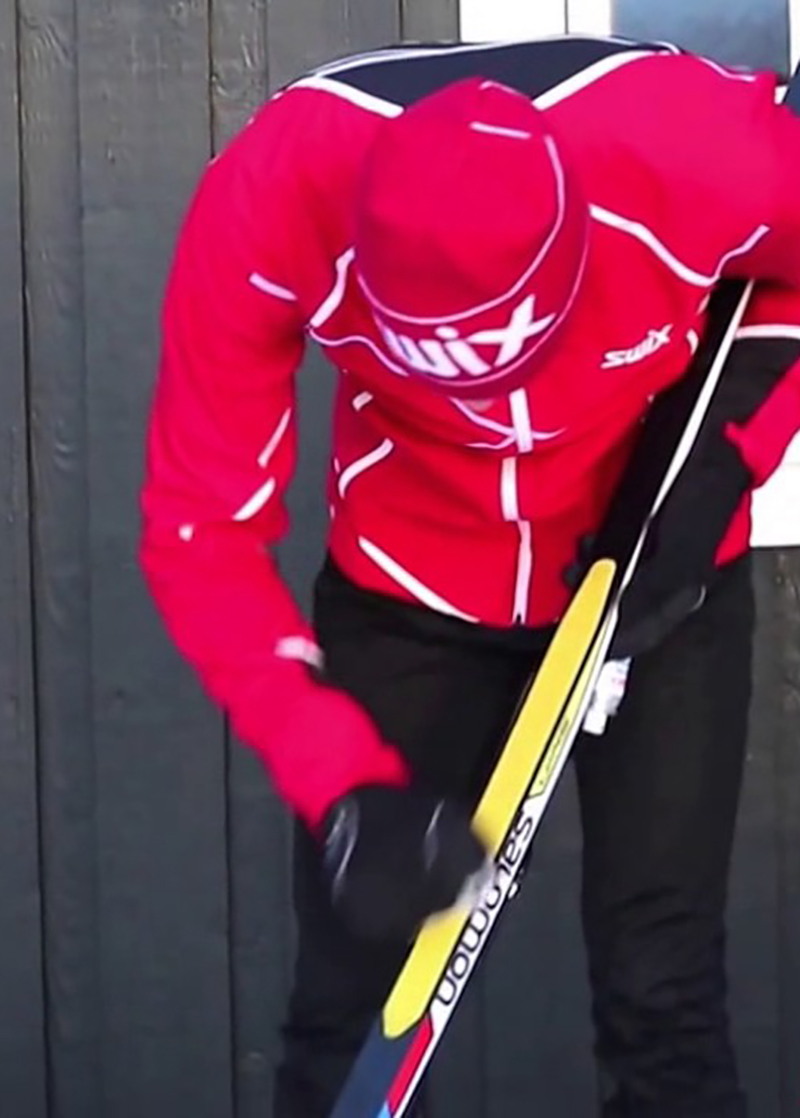 The best way to get your skis back to their original grip is to clean the skin. Only use products that were made for cleaning your skins. Other "around the house" solvents may erode the adhesive that is holding the skin onto the ski. We use Swix Skin Cleaner, but any reputable ski brand will have a cleaner that will work.
Moisture Management
If you aren't getting grip and you know that your skis are the right size for you, your skins are probably icing up. Icing also happens with waxable skis and usually occurs when you get fresh snow, and the temperature is around freezing. Snow and ice will embed in your skin or wax and won't let go; this causes more snow and ice to adhere to your skis causing a thin film or clumping to occur.
Before you ski in these types of conditions, it's important to condition your skis with an anti-icing solution. We sell Swix Skin Care and Rex Skin Care in our shop for this purpose. Spray the skins and massage the skin care into the hairs. You can also get a thinner layer by applying the solution to a lint-free cloth and rubbing it on your skins in a side-to-side motion. Let the product dry before you ski on it.
Wear and Tear
After several hundred kilometers of consistent use, you may begin to see some wear on your skins. This type of wear is typical and usually starts at the ends of the skins. You still have lots of life left in them. To extend the life of your skins, stay off ice and dirt. You will know it is time to change your skins when you can no longer get grip. You will also see a lot of the hair missing.
Overall, skin skis require less maintenance than waxable skis. Since you don't have to worry about waxing for conditions, skin skis allow you to hit the trails more quickly after work or early in the morning.
If you have any questions about how to care for your skin skis, stop in and we can discuss the different types of care in more detail.